Expertise in above and below ground tank installations.
Thinking ahead and cooperating: that is what we do. Do you want to be assured of a reliable refueling system that fully complies with the applicable laws and regulations. A system that now works perfectly, but that is also geared to the future of your company and is in line with developments in the market?
Van den Hout Installatie specializes in designing, installing, (re) classifying, maintaining and renovating above and below ground tank installations. In addition, we are BRL K903 certified partner for the maintenance and testing of storage and distribution systems (dosing cabinets, filling systems, etc.) for all occurring (environmentally hazardous) liquids.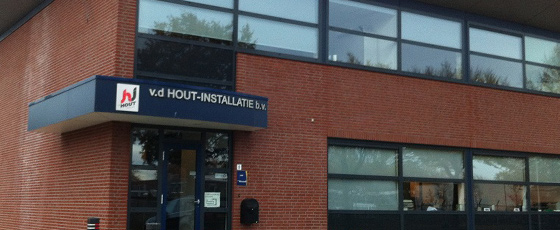 New constructions: total service & complete unburdening.
For new construction projects you almost always need a BRL K903 accredited installer. Thanks to our years of experience in the tank installation industry, we guarantee your total service with complete unburdening. We also ensure that both the tank installation and large parts are placed and tested directly on the project location. All this in accordance with the BRL K903. Because we work with a compact team of experts, the preparation and planning is extremely controlled so that the continuity of your company is guaranteed.
Maintenance, testing & (re) classification.
Tank installations must be professionally maintained and inspected so that they meet and continue to comply with the PGS 28 (underground tank installations) and the PGS 30 (liquid fuels above-ground tank installations and delivery installations) and the new PGS 31 directive. Equipped with the latest inspection techniques, Van den Hout Installatie takes care of the annual and periodic (10-15 annual), complete (re) inspection of above and below ground tank installations. As a partner, we are on your side and, if desired, also consult you for a possible favorable modification of your current permit.
Sanitation.
We also take care of the removal of above and / or underground installation, including soil testing and necessary preparations. After completing this work you will receive a remediation certificate based on the BRL K902 / 904 as well as the declaration of destruction of the tank (s) and all required legal documents.
Advantages.
One point of contact during the process
Professional expertise and practical know-how
Strategic translation of Dutch regulations
Structured approach
Application of new inspection techniques
Certified preferred partner